Our Aladin-Firestarters consist solely of wood and wax. They are odourless and non-toxic.
1. Place 2-3 Aladin-Firestarters under wood or charcoal.
2. Light the Aladin-Firestarters and follow instructions of your barbecue or stove.
3. Let the firestarters burn off entirely before preparing food. If necessary use more firestarters.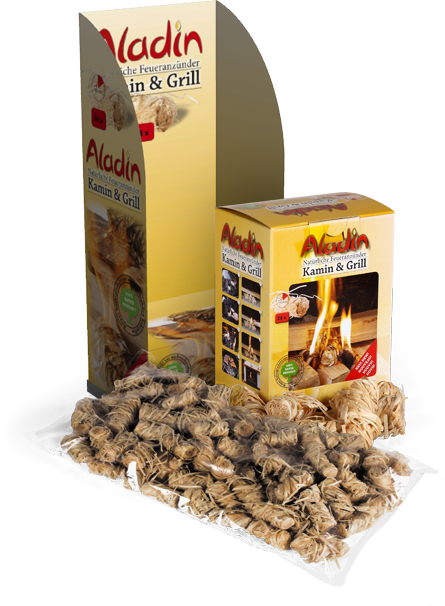 Interest in buying larger quantities of the Aladin candle line is growing every day, so we have updated the line for you and we added the option of buying candles in larger quantities. Now you can buy your Aladin line candle pack in a larger package and ensure easier and friendlier delivery.